People.

Storytelling.

Lore.
Lore Party Media is a collective of podcasters, video creators, writers, and artists dedicated to celebrating the power of stories to shape who we are. Our content explores the worlds we love and the stories that have changed us across comics, films, TV shows, and video games.
After launching our flagship show in 2018, our network evolved into six shows covering the vastness of popular media and nerd culture (with more in development). We've hosted guests such as voice actors Yuri Lowenthal and Joe Zieja and podcaster Jason Concepcion. Our audience loves our dedication to deep lore analysis and highlighting the diverse voices of this incredible community.
If you want to know more, shoot us an email or use the contact page, and we'll get back to you as soon as possible!
Meet The Team!
Abu is the founder and CEO of Lore Party Media and a podcast producer at iHeartRadio. He hosts and produces the #1 Witcher and Dune podcasts in the world. Find him on Twitter @abu_zafar.
Lawerence (He/They) is a marketer by trade and a founding member of Lore Party Media as well as the COO! On top hosting and producing Night Knight, Spector and Those Who Play Create! Lawerence also produces music for each show and regularly streams on Twitch. Find him on Twitter and Twitch @producedby_Lk
Alan is the CFO of Lore Party Media. On top of his many responsibilities he also hosts and produces Hazel's Story. You can find him on Twitter @ahaburchak.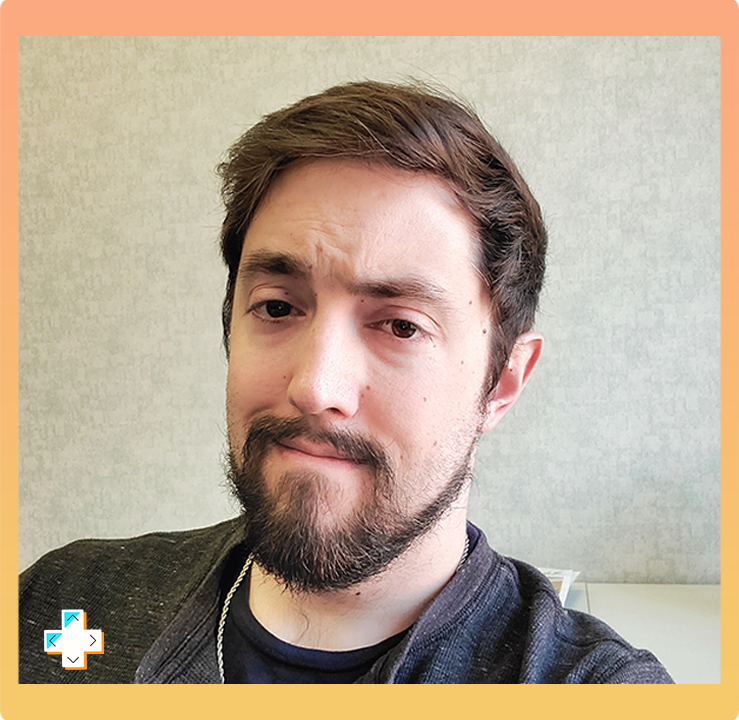 Conner Howard (he/him) is senior producer of Lore Party and streams occasionally on the Lore Party Twitch channel. An avid TTRPG player, music lover, lifelong Playstation fanboy (and PC gaming convert), he's also a voice actor, writer and audiobook narrator. You can follow him and his various exploits on Twitter @connerhowardVO
Michael Farris (he/him) is a Senior Producer at Lore Party. He hosted Minigame and now produces Past Gen and creates videos for Lore Party's YouTube and Twitch channels. You can find him on social media @farristhewheel.
Leo is a voice actor for video games and animation, as well as a podcast producer and host. Millions have heard his voice in video games like
Blair Witch
,
AFK Arena
and others. He can be found on
Instagram
,
Twitter
and at his personal home on the web,
www.LeoWiggins.com
.
Brett is a contributing member of Wind's Howling. You can catch Brett's other Witcher podcast, On The Path, wherever you get your podcasts! You can find Brett on Twitch and Twitter @thefoxbride!
Caleb is a host and producer on the Lore Party Podcast. He is also a massive TTRPG fan and the Dungeon Master on Carpe Ludos' actual play series, The Kestrel Tavern. Find him on Twitter @ScifiSpeedster.
Elizabeth Waxter(She/They) is co-host of Night Knight, Spector: A Moon Knight Podcast. They've also created podcast artwork for NKS and Those Who Play Create. When they're not working on NKS with their partner-in-podcasting (and life), Lawerence, you can catch them doodling, playing WAY too many hours of Stardew Valley or Fishdom. Professionally Elizabeth is a product manager with their master's in user experience design. You can reach out to them @itsrizbif on Instagram and Twitter!
Wade Ronspies is a contributing producer for Lore Party. He is the creator of Past Gen and sole contributor for Input One on YouTube; and he thinks the Triforce Quest in Wind Waker is actually really good. For more incredible takes (and way too many Gran Turismo screenshots), follow him on Twitter @waderonspies.
Avery(They/Them) is a contributing producer for Lore Party. They are a Social Anthropology PhD student and a member of the queer and feminist research collective Beyond Gender. Catch them on Twitter @redrocketpanda.
Bruce Walton (he/him) is a host and producer for the Lore Party Podcast. He loves TTRPG, video games, and his wife. Follow him on Twitter
@BruceWalton
for dumb hot takes, funny retweets and the latest podcast updates.
Jaden Parise is a host and producer for the Lore Party podcast. Occasional voice actor and stand up comic, he can be found on Twitter at @MrJadJay.
Kevin is a contributing host and producer for the Lore Party podcast! He enjoys anime, political science, and voice acting in his free time. You can connect with Kevin on Twitter
@In_the_Lupe
.